RADIO JUPITER was founded by Johnny Lewis and Peter Philips, the team that created the sound of Radio Caroline 558 in the 1980s. They bring a wealth of radio and engineering experience with them. Radio Jupiter is staffed entirely by volunteers.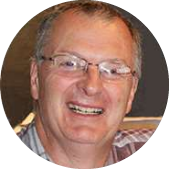 Johnny Lewis
Co-founder, and Broadcast Engineer
Johnny Lewis started his career on Radio Caroline in the 1970s as both broadcaster and engineer until the Mi Amigo sank.
He later worked for The Voice of Peace off the coast of Israel and numerous radio stations in Ireland. He was aboard Laser 558 before returning to Radio Caroline on the Ross Revenge.
Johnny has also been heard on several local commercial radio stations around the UK, including Breeze AM in Essex and Invicta Radio and KMFM in Kent.
It is Johnny's expertise in the technical side of things that ensures that Radio Jupiter is available on the internet's 192 service.
Johnny continues to enjoy presenting music shows and using his vast experience of music radio. Instantly recognisable on-air, he is very much the character in real life that he appears to be when he is on the radio.
Peter Philips
Co-founder, Presenter and Programme Manager
Peter Philips has that distinct "public service announcement" voice, which is why his colleagues sometimes refer to him as "Mr. World Service".
He enjoys all sorts of music, constantly looking to discover new releases as well as nostalgically revisiting older material.
Since starting his radio career in the 1970s, he has worked on a variety of commercial and BBC stations in the UK and abroad, gaining valuable experience that has translated into the musical sound that he has created for Radio Jupiter.
He firmly believes that if you like what you hear, the listener should be able to hear it any time of the day, not just at certain times of the week.
Favourite film: The Blues Brothers.
Favourite cartoon character: Huckleberry Hound. Or possibly Droopy.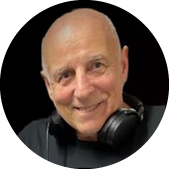 Len Fisher is a Battersea boy, born and bred, which probably accounts for his love of Chelsea Football Club.

After leaving school Len worked for Scotland Yard before launching a career with British Gas in Marketing, I.T. Training, and Customer Service.

After retiring from B.G. he became the Town Clerk for Seaford Town Council for 10 years.

Always on the lookout for a challenge, Len approached a local radio station to see if he could learn to be a Radio Presenter, it seems to have worked!!!!

Apart from Chelsea, Len's passions are golfing, fast cars, make that very fast cars, gardening, and his radio work.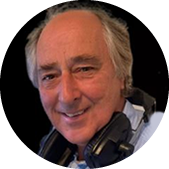 Trevor Adam's interest in music started at a very young age. Then, with the arrival of Radio Caroline, Trevor's real interest in radio started.

Unfortunately, by the time he might have considered working in radio the Caroline ships were towed away!

Not knowing what else to do, a career in the insurance industry followed, with Trevor qualifying as a Chartered Loss Adjuster.

If a Radio Presenter lurks within, it will find its way out, and so it was with Trevor when he joined Hospital Radio Tunbridge Wells, now West Kent Radio, where he continues to present two shows a week.

Trevor is delighted to join the team at Radio Jupiter and looks forward to entertaining the listeners with a wide variety of music.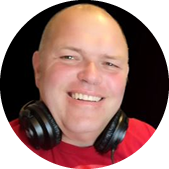 Steve Ralph has had a real passion for Radio from an early age. He was given his first radio at the age of 4 and grew up listening to the offshore Radio Caroline in the 70s and 80s along with Laser 558.
Steve loves most types of music but especially music of the 60s, 70s and 80s.
His love of radio extends to collecting radios. He now has quite a collection to the dismay of his wife (not another radio, lol).

In addition to collecting radios, Steve has had experience with radio broadcasting in his younger days on some "pirate" radio stations on FM and Shortwave.

He continues to enjoy his programmes 3 times a week on Cabin FM, Herne Bay's community radio station, where he has been for over 5 years.

It is with great pleasure that we welcome Steve to Radio Jupiter where he will be playing music from the 60s to the present. All good stuff!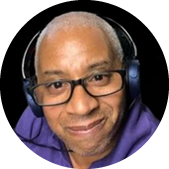 Clive G has been involved in radio since 1980, beginning with Mayday Hospital Radio, followed by Epsom Hospital Radio, C.F.M., Solonet, Juice FM and Flame AM, mixed with several opportunities to take part in R.S.L.s (Restricted Service Licence for 28 days).

He really enjoyed working at Hayes FM in Middlesex presenting the midmorning show which was called the Boogie Wonderland. The music was based on American Disco of the eighties funk (Studio 54). Then, while he was at Ridge Radio UK, he gained experience broadcasting on the internet for 5 years.

Currently, Clive is involved with 107 Meridian FM where is still presents several shows a week.

We are delighted to have Clive G on the Radio Jupiter team. He will be playing all your favourite hits at the weekend.
Join him for "the ride of your life, from Jupiter to the moon to planet Earth". Tune in to enjoy quality and memorable music from the past to the present.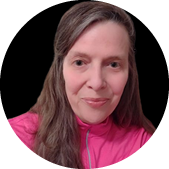 Charlie Taylor came to the UK from Texas. Although she has lived in the UK for over half of her life, listeners will still be able hear a soft Texas twang.

Charlie is not new to radio, although most will have never heard of her. She became interested in British radio in the 1980s and was with the Ross Revenge during its transition from a formal fishing trawler into the most famous radio ship.

She was mainly there in the background, but she does have the legitimate right to claim that she played the very first record on Radio Caroline's return during the midnight test transmissions – before the studio microphone was installed! That's the reason no one has her voice before Radio Jupiter.

Charlie's role on Radio Jupiter, is again, mainly in the background. Look out for her occasional Radio Jupiter programmes to hear the music that she calls "the great, the good and the new"!
Feel free to join Radio Jupiter's growing list of volunteers. In addition to experienced presenters, we have voice artists, sound production engineers, and social media gurus.
Contact us to get involved with Radio Jupiter. Join the team in the Mothership and help us grow to reach new orbits.